Global tax compliance and reporting software leader recognized with two Stevie Awards in Global Risk & Compliance and FinTech Categories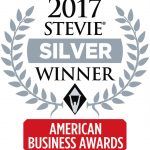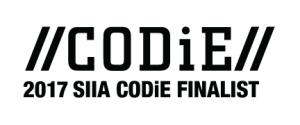 Wilmington, Mass. – July 26, 2017 – Global tax compliance and reporting software leader Sovos announced today it has been honored with two Product of the Year awards at the The 15th Annual American Business Awards, a Silver Stevie Award in the Global Risk & Compliance category for its Intelligent Compliance Cloud and a Bronze Stevie Award in the New FinTech Software Solution category for its solution for Automatic Exchange of Information (AEOI) compliance.
"As governments go digital to close tax loopholes, businesses are increasingly at risk for penalties, fines and mounting compliance costs," said Eric Olson, Vice President, Marketing, Sovos. "To stay ahead, businesses must take a new, strategic approach to tax compliance, and we're pleased the American Business Awards recognized our product teams for the innovation and value our Intelligent Compliance Cloud brings to businesses navigating today's rapid-response regulatory environment. Congratulations to all the winners in the 2017 American Business Awards."
Sovos AEOI was also recently a finalist in the 32nd annual SIIA CODiE Awards for Best FinTech Solution. These awards add to a successful year for Sovos that include a Tekne Award for innovation for its Affordable Care Act solution, an award for Best Tax Information Reporting Firm (U.S.) from Wealth & Finance International and recognition as a finalist for Technology Provider of the Year in the UK-based FStech Awards.
The American Business Awards received more than 3,600 nominations from organizations of all sizes and in virtually every industry in 2017. The Sovos Intelligent Compliance Cloud and AEOI solutions were nominated in the Best New Product or Service of the Year Software categories for Governance, Risk and Compliance solutions and FinTech solutions.
New Product or Service of the Year – Software – Governance, Risk & Compliance Solution:
The speed and complexity of compliance is outpacing the solutions most businesses use to comply, leaving business leaders to grapple with increased risk and rising compliance costs. The Sovos Intelligent Compliance Cloud brings together complete and accurate regulatory analysis paired with a nimble, reliable and secure cloud software platform and local regulatory knowledge tied to a global infrastructure. This pairing enables businesses to be more adaptable and responsive, provides a single and connected line of sight into actionable data, and safeguards businesses from the burdens and risk of compliance across multiple regions instead of solving the same problem dozens of times.
Best Product or Service of the Year – Software – FinTech Solution:
Countries across the globe are signing inter-governmental agreements and embracing technology-driven processes to gain more visibility into cross-border transactions. Organizations impacted by these agreements and participating in the Automatic Exchange of Information (AEOI) must adhere to complex tax reporting obligations in every country in which they conduct business. Aimed at helping financial institutions throughout the world easily comply with reporting requirements, Sovos AEOI offers reliability and security in managing private financial data from a single, user-friendly portal. Sovos AEOI provides automation capabilities, improving accuracy and efficiencies by eliminating manual workflows.
More than 190 professionals worldwide participated in the judging process to select this year's Stevie Award winners.
"Each year the judges find the quality and variety of the nominations to be greater than the year before. The 2017 competition was intense and every organization that has won should be proud," said Michael Gallagher, president and founder of the Stevie Awards.
Details about The American Business Awards and the list of 2017 Stevie winners are available at www.StevieAwards.com/ABA.   
About Sovos 
Sovos is a global leader in tax compliance and business-to-government reporting software, safeguarding businesses from the burden and risk of compliance around the world. As governments go digital, businesses face increased risk and complexity. The Sovos Intelligent Compliance Cloud combines world-class regulatory analysis with a cloud software platform to create an adaptable, connected and global compliance solution that keeps businesses ahead of the ever-changing regulatory environment. Sovos supports 4,500 companies, including half of the Fortune 500, and integrates with a wide variety of business applications. Based in Boston, Sovos has offices throughout North America, Latin America and Europe. For more information visit https://www.sovos.com and follow us on LinkedIn and Twitter.
About the Stevie Awards
Stevie Awards are conferred in seven programs: the Asia-Pacific Stevie Awards, the German Stevie Awards, The American Business Awards, The International Business Awards, the Stevie Awards for Women in Business, the Stevie Awards for Great Employers, and the Stevie Awards for Sales & Customer Service. Stevie Awards competitions receive more than 10,000 entries each year from organizations in more than 60 nations. Honoring organizations of all types and sizes and the people behind them, the Stevies recognize outstanding performances in the workplace worldwide. Learn more about the Stevie Awards at http://www.StevieAwards.com.
About the CODiE Awards
The SIIA CODiE Awards is the only peer-reviewed program to showcase business and education technology's finest products and services. Since 1986, thousands of products, services and solutions have been recognized for achieving excellence. For more information, visit siia.net/CODiE.
Contact:
Jennifer Blackburn
AR|PR on behalf of Sovos Jennifer@arpr.com