Joint Webinar with Financial Executives International (FEI) – Earn 1 CPE Credit for Participating
When: Wednesday, April 27th at 2:00pm Eastern Time | 1 Hour | 1 CPE Credit 
Session Description
For financial executives new to Latin America's constantly changing business-to-government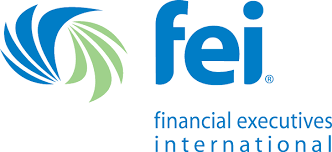 requirements, it may be tempting to write off compliance as a local issue to be managed by local IT and accounting teams. However, this approach leaves companies vulnerable to severe penalties and operational disruptions that can be felt throughout global companies.
Join FEI's upcoming webinar on Wednesday, April 27, 2-3pm ET to learn what finance teams need to know to maximize tax deductions and increase cash flow in Latin America.  During the webinar we will examine why global finance teams need to be invested in Latin American compliance, thus avoiding the risks of:
Fines and penalties that directly impact the bottom line
Operational shut downs, disrupting supply chains, manufacturing and distribution
Government audits
Imposed tax adjustments and corresponding delinquency interest
A proactive strategy not only ensures compliance, but can result in operational efficiencies that ultimately save companies millions. For example, corporations can use the required e-invoices to simplify the inbound receiving process, turning hours of manual data entry into a single scan and click process. Those who have done so are realizing cost savings of up to 40 percent while increasing employee productivity by up to 50 percent.
Learning Outcomes:
How and why tax and VAT are so different in Latin America compared to the rest of the works
What are the top requirements in mandated counties (Argentina, Brazil, Chile, Colombia, Ecuador, Mexico, Peru, and Uruguay)
Best practices for maintaining compliance
Read more: http://www.financialexecutives.org/KenticoCMS/Events/Webcasts/What-Finance-Teams-Need-to-Know-to-Avoid-Audits,-M.aspx