It's time for a spring refresh, and we're no exception — our team has been working on enhancing your ShipCompliant experience, as well as staying on top of regulatory changes to keep you fully compliant. 
We're continuing to improve our new Licenses editing experience. On the Licenses page, you can now show DBA and Tags as columns on the grid. You can reorder columns as needed with our new Column Editor and resize columns to see more or less information. We also added text wrapping for certain fields, like License Name, to make them easier to read.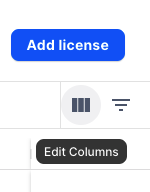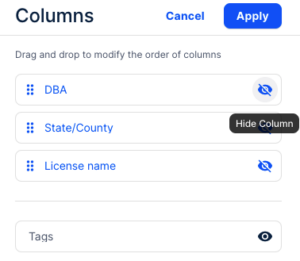 Here's a rundown of other regulatory and reporting changes from the past month: 
Alabama: We fixed an error with the state Direct Wine Shipper Tax Return email copy.
Idaho: We've updated the state Distributors, Wholesalers, Wineries, Direct Shippers, and Brewers of Beer over 5% Alcohol by Volume Tax Return in line with state changes.
Texas: We fixed a bug that prevented zip code 75036 from displaying the correct tax rate.
West Virginia: We've combined the wholesale and direct-to-consumer versions of the state Hard Cider Report into one return. If you sell cider both direct-to-consumer and wholesale, you can now submit the same version to both agencies.
We fixed a bug in the Market Ready flow where registration types Distributor Change, Graphics Change and Other were not populating correctly.
We also fixed a bug that was preventing the time stamp on generated state reports from displaying correctly.