Fall is here and the wine direct-to-consumer (DtC) shipments landscape has adapted to the "new normal" of the pandemic. Staying mindful of marketplace data will ensure the industry can properly adjust to any ebbs and flows, helping wine producers, retailers and consumers alike. 
Nielsen is collaborating with Wines Vines Analytics and Sovos ShipCompliant to provide a much more comprehensive view of the U.S. off-premise wine category than ever previously available, with a data product that enables both separate and combined views of retail off-premise sales and DtC shipments. 
Despite comparing numbers to the COVID hypered DtC shipment impacted months of last year, coupled with the return of tasting room visits and more carryout business, DtC shipment volume was still up 13% versus one year ago.  With value rising faster than volume, the average bottle price shipped continues to be well above last years' levels, and is almost back to where it was two years ago. 
Here are some highlights from the most recent data, along with commentary from Nielsen consultant Danny Brager.
DtC Shipments 
In August, DtC shipments hit $225.3M and 533.4K cases shipped.
Versus two years ago (pre-COVID), DtC shipment growth continues to be very robust – +48% on volume and +64% on dollars – a strong indication that many wineries have adapted in expanding the effectiveness and efficiency of their DtC businesses. 
Once again, growth was led by higher price tiers (minimum $30+) with $100+ the strongest tier, followed by $50 to $100. Some consumers who may have come into the DtC market at lower price tiers may have shifted back to their more typical, pre-COVID shopping behaviors, and out of the DtC channel.
  ​While both Oregon and California wine DtC Shipments grew in August, Washington wine shipments declined.
Retail Off-premise
In August, retail off-premise sales reached $1.3B and 13.7K cases.
As expected, with the return to the on-premise (to some degree), along with comparisons to large year ago comps in the off-premise, sales in this channel declined  – though the rate of decline continued to be moderate versus where it was in April and May. ​
At the same time, versus two years ago, off-premise sales are still up on dollars, but down on volume.
While there is still evidence of trading up activity (dollar growth rates are better than volume), the price/mix difference continues to tighten – i.e., the high rate of premiumization that we saw during the COVID intense months of 2020 and early 2021 are now moderating. 
Napa origin Wines performed best at retail off premise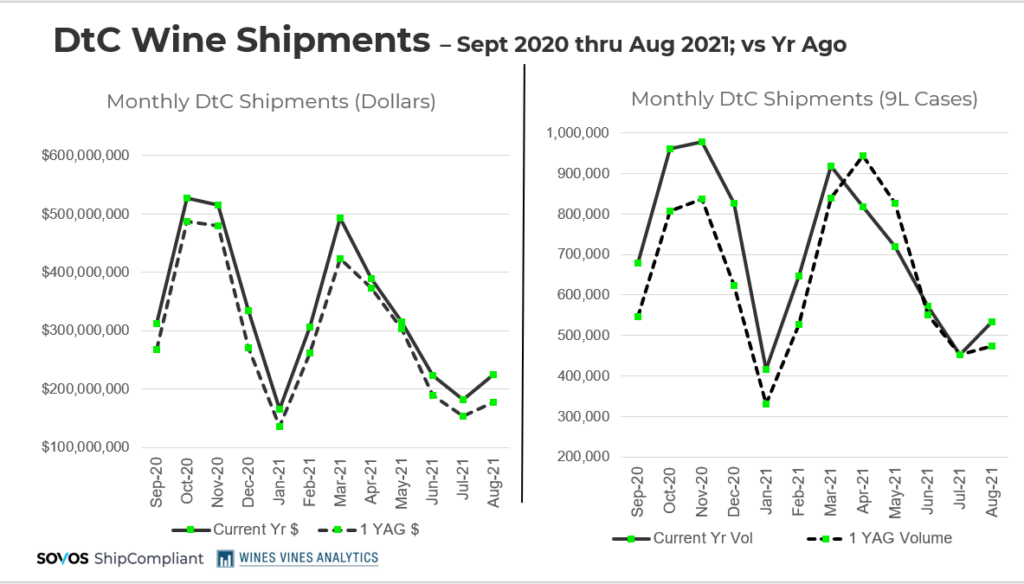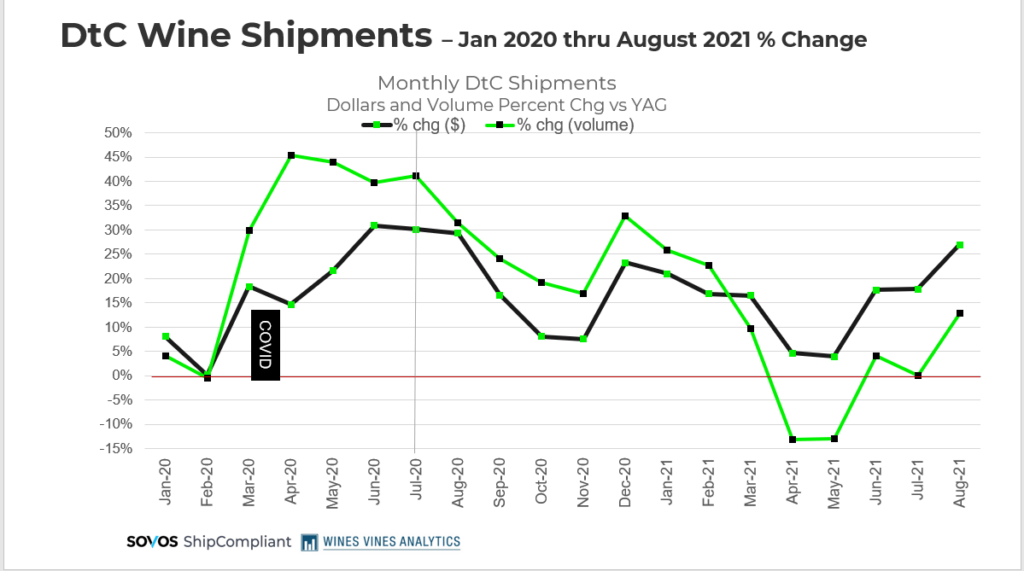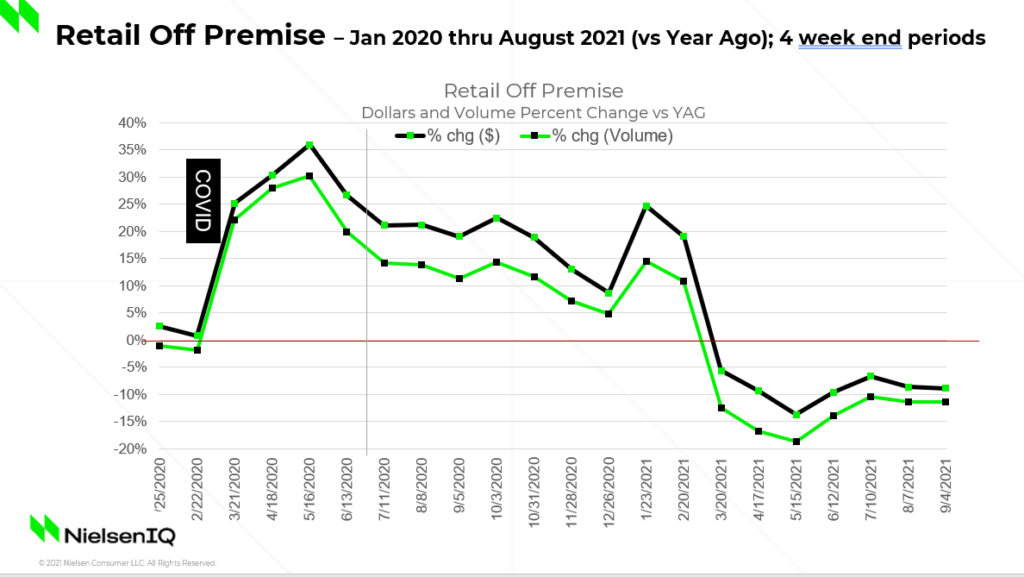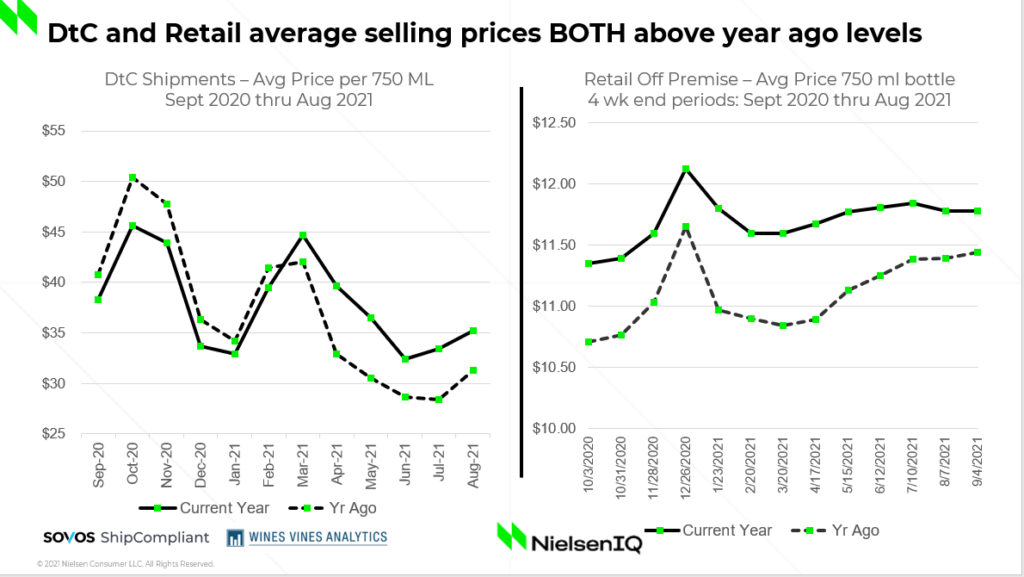 Interested in knowing more (e.g., by price tiers, varietals, origin, winery size, geography)? Contact Danny Brager at danny.brager@nielseniq.com.