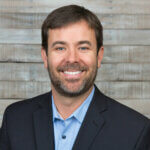 By Jeff Carroll, WineDirect  
Wineries in the United States can ship to 97% of the U.S. population for direct-to-consumer (DtC) shipping, right? Not exactly. Most people think of states as either open to direct shipping or closed, but the reality is more nuanced. Although 47 states, representing 97% of the population, allow some form of DtC shipping, many of those states have major restrictions that impede full DtC adoption. The wine industry has been working for almost three decades now to gain (and also improve and defend) access to these states, but the work is not quite yet done.
Most wineries choose not to ship to all of the available DtC states. Tablas Creek Vineyard, for example, ships to 41 states, according to this extraordinarily helpful blog post by Jason Haas. The states they choose not to ship to are either too expensive and burdensome for Tablas Creek to justify applying for a permit, or are entirely prohibited. Wineries across the country make similar calculations about ROI for each state they choose to enter.
Wine Institute has recently begun indicating the states that have "major restrictions" on their compliance maps. These eights states are technically allowed for DTC, but are severely limited in practice because they place burdens on wineries that want to sell their wines to customers there. Updating these restrictive laws and opening the remaining two states that are entirely prohibited would have a meaningful impact on DtC access and ROI for wineries.
The states below will be the focus in the coming months and years as wineries and the organizations that represent them look to expand their market reach.
Open Mississippi and Utah. This is obvious as these are the only two remaining states that are completely closed for DtC access. +1.86% of U.S. population.
Add offsite access to Arkansas, Rhode Island and Delaware. Arkansas has an existing DtC license, but it only allows shipments to customers who made their purchases while physically present at the winery (onsite shipping). Wine club, e-commerce, phone and marketplace orders (offsite shipping) are not allowed today. Provisions technically exist in both Delaware and Rhode Island that allow onsite shipping, although many classify Delaware as an entirely prohibited state because of the convoluted nature of the "federal on-site" law. Efforts are underway to create licensing schemes in all three states to allow full DtC access for wineries. +1.52% of U.S. population.
Remove New Jersey capacity cap. After Ohio removed the 250,000 gallon "capacity cap" in 2021, New Jersey is the only remaining state that limits the size of wineries that are eligible for a license (wineries with production greater than 250,000 gallons per year, or owned by a group of wineries that together compromise more than 250,000 gallons per year, cannot receive a direct shipping license). On top of that, Jason Haas makes the case that New Jersey has the most expensive license ($938) plus significant complexities around registration and corporate income tax. +2.77% of U.S. population.
Allow fulfillment house shipping in Oklahoma. The vast majority of DtC shipments are shipped on behalf of wineries by licensed fulfillment houses. Several states are evaluating whether they want to create DtC licenses for fulfillment houses that are shipping on behalf of licensed wineries. Oklahoma currently does not allow fulfillment house shipments, and correcting this issue to be in line with the rest of the states would open up substantial volume there. +1.18% of U.S. population.
Remove wholesale restrictions in Louisiana, Wyoming and Indiana. Three states have restrictions on what wineries can do based on their sales to wholesalers in the state. In Louisiana and Wyoming, you can ship DtC if you sell through the wholesale channel, but you can only ship products that are not available in wholesale distribution. Wyoming also has a strange tax law where if you are over the economic nexus threshold of $100,000 or 200 transactions, you have to pay both sales tax and the direct ship "markup" tax, which was meant to be a combined sales and excise tax. In Indiana, you simply cannot ship DtC if you are selling to wholesalers in the state. +3.59% of U.S. population.
Many wineries choose not to ship to the states discussed here. If all of the issues above were resolved, these wineries could see a nearly 11% boost to their DtC programs if the ROI justified applying for the requisite licenses. Winery DtC got a healthy boost during the pandemic, but the growth has since slowed. While wineries continue the work to improve their DtC marketing programs, wine advocacy groups like Wine Institute, WineAmerica and Free the Grapes! continue the decades-long fight for better access on the regulatory front.
About Jeff Carroll
Jeff Carroll is Vice President, Partners and Compliance, at WineDirect, a Sovos ShipCompliant Platinum Certified Partner. He is also a board member of Free the Grapes!, a national grassroots coalition of wine lovers and wineries who seek to improve consumer choice in wine.