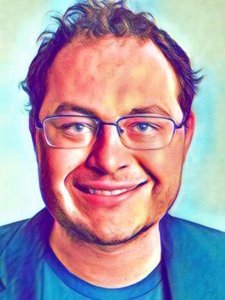 Do you have questions about the rules, regulations, and compliance requirements of the beverage alcohol industry? This series, Ask Alex, is a perfect opportunity to get those pressing questions answered straight from one of the industry's regulation and market experts, Alex Koral, Senior Regulation Counsel, Sovos ShipCompliant. 
To take advantage of this opportunity and get your questions answered, submit questions to askshipcompliant@sovos.com and we'll answer them here, in this blog series.
How do you think the Kentucky DtC news will affect DtC shippers right now?
When a state newly opens up to DtC wine shipping, the biggest impact is the sudden availability of hundreds of thousands, even millions, of new consumers for wineries to interact with directly. The biggest increases in annual DtC shipments always accompany the entry of a new state to the market; even a relatively small state like Oklahoma, which opened in October 2018, shifted the overall numbers. Of course, we will have to wait for Kentucky's DtC laws to come into effect before we will see any new shipments, but the prospect of an entire new state is always exciting for the DtC market.
It is also possible that this news will spark increased interest among consumers in other states to look into available DtC shipping options. One of the bigger limitations currently affecting the DtC market is lack of awareness among consumers, and so anything that can pique the interest of even a handful of new customers will be positive. And DtC shippers can anticipate this growth by preparing, by building out their online marketplaces, developing strong logistics protocols, and getting ahead of anticipated compliance needs.
Do you think other states will follow Kentucky's lead and allow DtC shipments of beer and spirits?
DtC shipping of beer and spirits is definitely an area of growing interest. Many brewers and distillers across the country are looking at the DtC wine market — $3 billion in annual revenue, easy(ier) access to a national market for small brands — and wondering how they can also benefit. 
Now, there are certainly differences in shipping these products than for wine: beer doesn't have the price point advantage, which can make shipping costs seem prohibitive; spirits have to contend with age-old stigmas around higher-alcohol content products. Kentucky is also a little unique in having a very strong and active local spirits industry, which is poised to lobby to make sure they're included in any new allowable sales models. But it does seem like the trend is moving towards greater access to more products for consumers, and so I would expect DtC shipping of beer and spirits to become more common over the next few years. However, it will take a lot of commitment by these industries and grassroots efforts to convince states to change. Prospective beer and spirits DtC shippers would do well to take a cue from the wine industry on how best to accomplish this.
Do you think there is a possibility that as the country and businesses reopen post-pandemic, the TTB will continue to allow the shipment of small samples for virtual/ at home tastings?
Samples have long been an area of keen interest for the DtC shipping market, and it is unfortunate that it took the current COVID-19 crisis to spur regulatory action on this issue. It should be noted that this issue is not constrained to the TTB, but also relies on individual state agencies allowing the shipping of samples. The TTB, indeed, merely indicated that shipped samples will be considered part of a winery's normal removal of tax paid wine; it is then up to the individual state to determine the parameters of when and how it can be shipped (though generally applicable federal labeling and tax rules must be followed per TTB guidance). 
States, then, are waiving enforcement of laws that limit where wineries can provide samples or indicating that sample-sizes may be shipped under existing DtC shipping laws. This often requires the winery to charge customers for samples or include samples as a package deal with other purchases of wine. Similarly, state labeling and tax laws must be complied with. 
So ultimately, DtC wine sampling tends to look like other DtC shipments of wine, just in smaller bottles. In some cases, these emergency provisions are actually clarification of what is otherwise allowable. However the states that are instead just not enforcing laws restricting the shipment of samples will need to have actual law changes to make these provisions permanent. This crisis has spurred increased interest in DtC shipping of samples, though, and so I would expect that at least some of these allowances will become permanent.