[et_pb_section admin_label="section"][et_pb_row admin_label="row"][et_pb_column type="4_4″][et_pb_text admin_label="Text" background_layout="light" text_orientation="left" use_border_color="off" border_color="#ffffff" border_style="solid"]
As you may have noticed, we're getting creative with the DIRECT conference this year. To help shake things up, and to build on the energy and excitement behind our theme, Build Tomorrow, we've decided to create an event within an event.
So, without further ado, we're thrilled to announce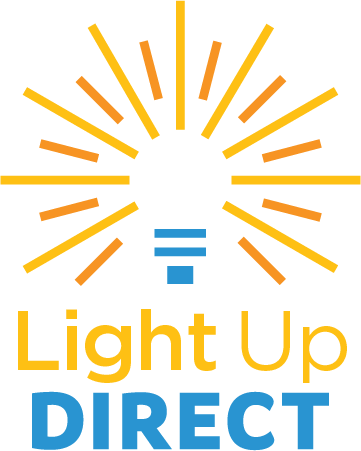 This jam-packed event will feature idea sharing and inspiration from our very own community. These presentations are quick-fire, fast-paced, inspiring presentations and will take place Friday afternoon along with a light reception. Ten speakers will present for five minutes, with 20 slides that automatically advance after 15 seconds. Think: Happy Hour meets Ted Talks meets Speed Dating.
Talks can be funny or sad, nerdy or emotional, inspiring or educational. What's most important is that presenters authentically share their ideas and experiences to enlighten the audience.
Got a passion you want to share? Have an idea you can't stop talking about? All are welcome to submit an idea and we'd love to have you present! Learn more and submit your idea by clicking the link below. Ten speakers will be chosen. Those selected to Light Up DIRECT will be notified by May 25th.
Want to see examples of similar presentations? Here are a couple of our favorites:
Rules for speaking at Light Up DIRECT:
Your topic teaches something of social value.

You're passionate about your chosen topic.

Your topic is an original presentation.

Nothing in your presentation should be considered "nasty."

Your presentation does not include video or audio. Only static slides are allowed.

You don't pitch/promote your business.

You are prepared – this should be a polished presentation.
[/et_pb_text][et_pb_button admin_label="Button" button_url="https://www.shipcompliant.com/lightupdirect/" url_new_window="off" button_text="Learn More!" button_alignment="center" background_layout="light" custom_button="on" button_text_color="#59a7db" button_letter_spacing="0″ button_use_icon="default" button_icon_placement="right" button_on_hover="on" button_letter_spacing_hover="0″] [/et_pb_button][/et_pb_column][/et_pb_row][/et_pb_section]