Remove the Burden of Unclaimed Property Management and Reporting with Sovos' Managed Service Solutions

explore your options

UNCLAIMED PROPERTY MANAGED SERVICE SOLUTIONS
Managed service solutions from Sovos reduce the risk and uncertainty associated with managing unclaimed property
Sovos' Unclaimed Property ("UP") Managed Service Solutions ensure the correct, efficient, and timely reporting of unclaimed property. Using a tailored approach to managed services, our operations, systems and expert staff are an extension of your team helping to relieve your unclaimed property compliance, due diligence and reporting burden.
Our approach to UP is not cookie cutter. We approach each customer engagement independently and make recommendations based on current staff, expertise, budget and ability to self-serve. By aligning the correct level of service, we maximize the value for each engagement by balancing the needs of the customer with the value from outsourcing.  
When it comes to unclaimed property, Sovos has your back. We'll provide you with the expertise needed to grow and innovate – keeping you ahead of rapidly changing state obligations.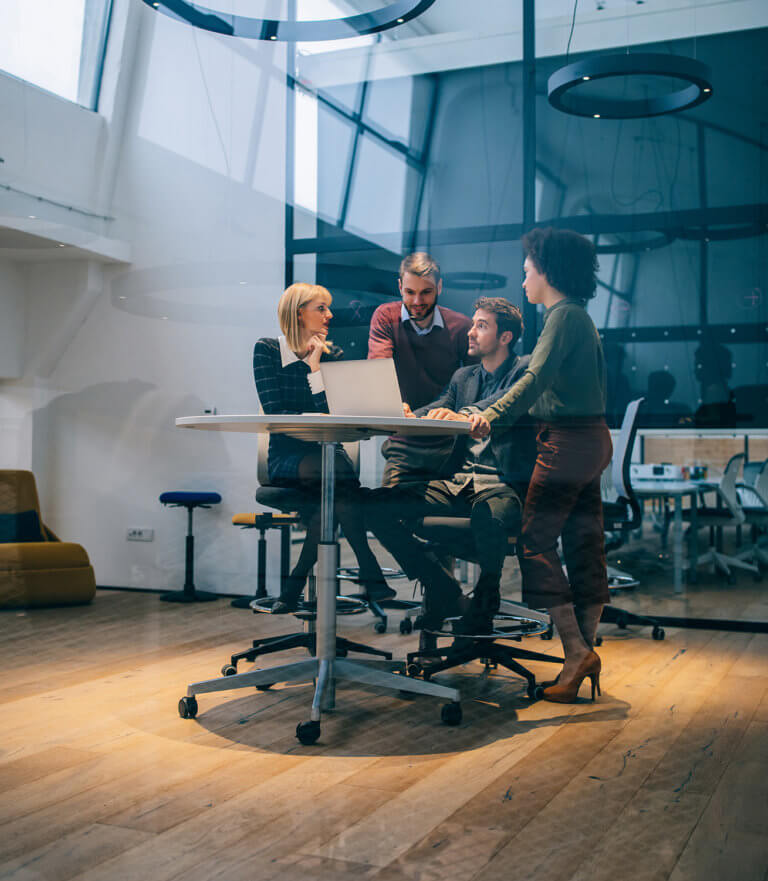 "DecisionHR has been completely satisfied with the unclaimed property service provided by Sovos Compliance. I can personally say their service has been outstanding. The team has vast knowledge of the unclaimed property laws in every state and are quick to respond to any questions or issues we may have. My team contact has been exceptional! I highly recommend SOVOS Unclaimed Property services and am confident you will be as satisfied as we have been with their services."
Christopher Welcomer
CFO DecisionHR
Sovos Unclaimed Property Managed Service Solutions – Standard Engagement
Your expert team will track updates and manage the unclaimed property due diligence and reporting process on your behalf.
Access to an expert team with real-time knowledge of the latest state rules, legislation, and property types to help manage and review your state records and ensure compliance
Complete audit defense implementation by providing record archives and full audit trail.

Total visibility into the process with experts to help guide and answer any outstanding questions along the way.
Centralization and management of reporting, escheatment, and due diligence processes for any number of business entities.
Ability to generate client specific return files in multiple formats, CSV, pipe delimited, fixed length to allow for clients to directly update their systems with escheatment status.
Sovos Unclaimed Property Managed Service Solutions – Enhanced Engagement
Your expert team takes managing unclaimed property reporting to the next level providing a more customized experience.
High level of customization, allowing for an increased number of business rules and data validations
Full liability analysis of past and current property due, penalty and interest estimation and full mailable population with the option to make removals as needed.

Access to enhanced customer portal with always up to date state matrices, customized project timelines and due diligence mailing timelines
In-house signature and notarization services for reporting and fund remittance to each jurisdiction on the clients behalf, saving an extra step.

Outsource burdensome tasks such as check re-issuance, due diligence mailings and receiving due diligence responses

Ability to submit waiver requests states to abate penalties.
Sovos Unclaimed Property Managed Service Solutions – Premium Engagement
Your expert team coordinates the entire unclaimed property process on your behalf.
This service offering is geared towards companies that desire a premium service level approach to their unclaimed property management responsibilities. Sovos acts as their centralized unclaimed property resource, coordinating the entire unclaimed property process across various departments within the organization. 
This service affords companies additional customization options, access to industry specific subject matter experts, and audit defense expertise.
Talk to the Experts
See how Sovos' Managed Service Solutions can lessen your unclaimed property management and reporting burden.
Learn More


Get the information you need
Sovos' interactive unclaimed property laws map ensures that you never miss another important update.
SEE THE MAP