The wine market continues to be in flux as producers, retailers and consumers navigate the impacts of a global pandemic. Keeping a pulse on marketplace data has never been so important given these shifting dynamics.
Nielsen is collaborating with Wines Vines Analytics and Sovos ShipCompliant to provide a much more comprehensive view of the U.S. off-premise wine category than ever previously available, with a data product that enables both separate and combined views of retail off-premise sales and direct-to-consumer (DtC) shipments. 
Here are some highlights from the most recent data, along with commentary from Nielsen consultant Danny Brager.
DtC Shipments 
In February DtC shipments reached $3.7B and 8.4M cases shipped.
Year-over-year growth continued to be strong in February with a 16.8% increase in value and 2.6% increase in volume.
Average price per bottle shipped DtC was $39.49, almost $2 less than last year.
Almost all price tiers reported double-digital growth, except for the $50-$100 price tier which only experienced single-digit growth.
Retail Off-premise
In February retail off-premise sales reached $21B and 212M cases.
All price tiers above $11 continued to grow rapidly in February, with dollar growth exceeding volume growth, continuing the trend of premiumization.
The Sparkling category continues to have high growth, with both value and volume increasing +20% in February.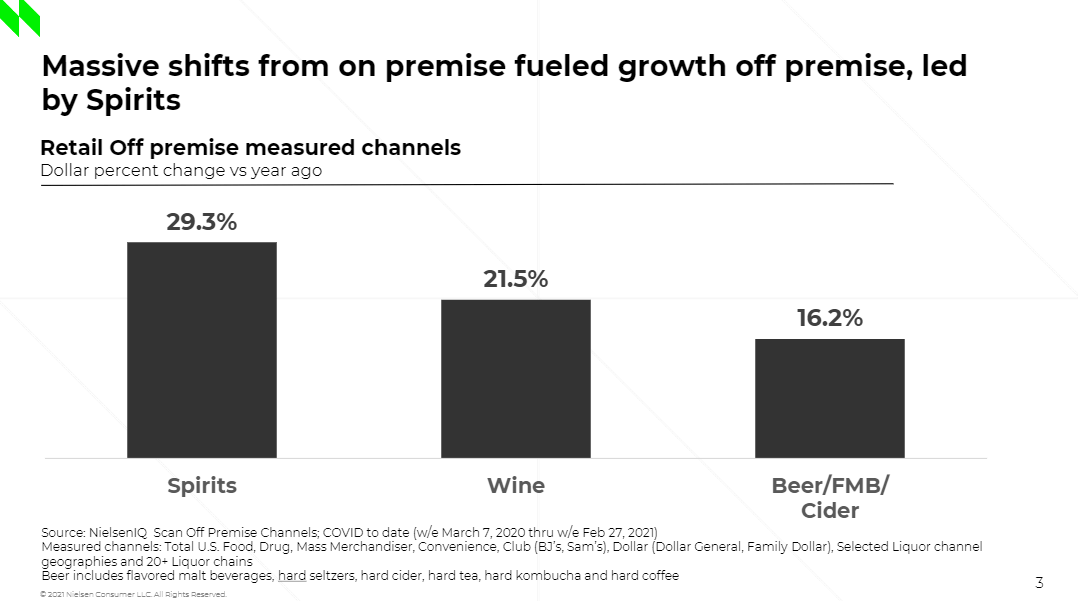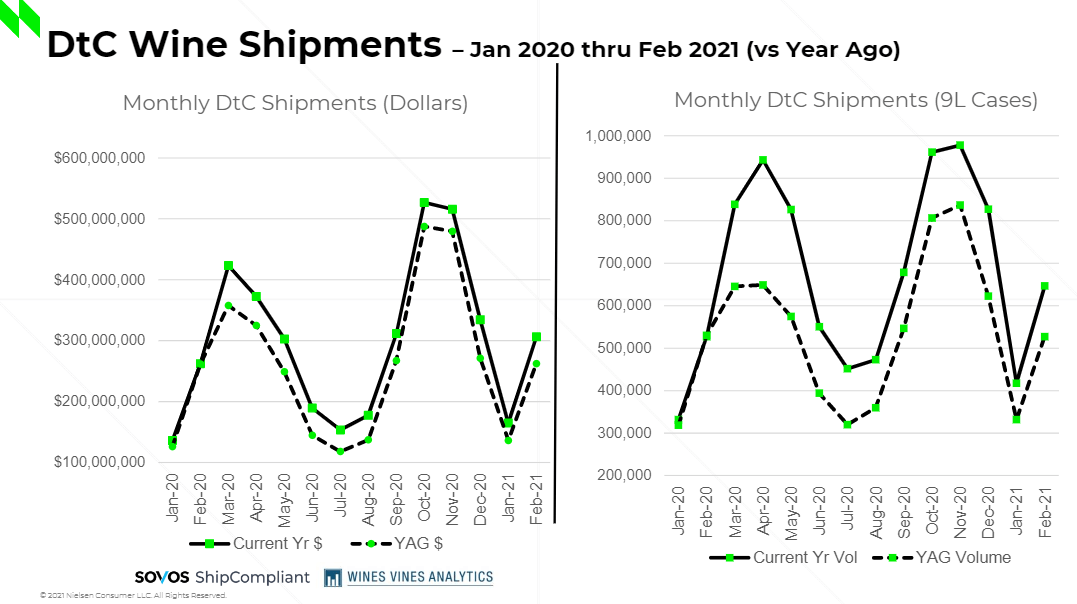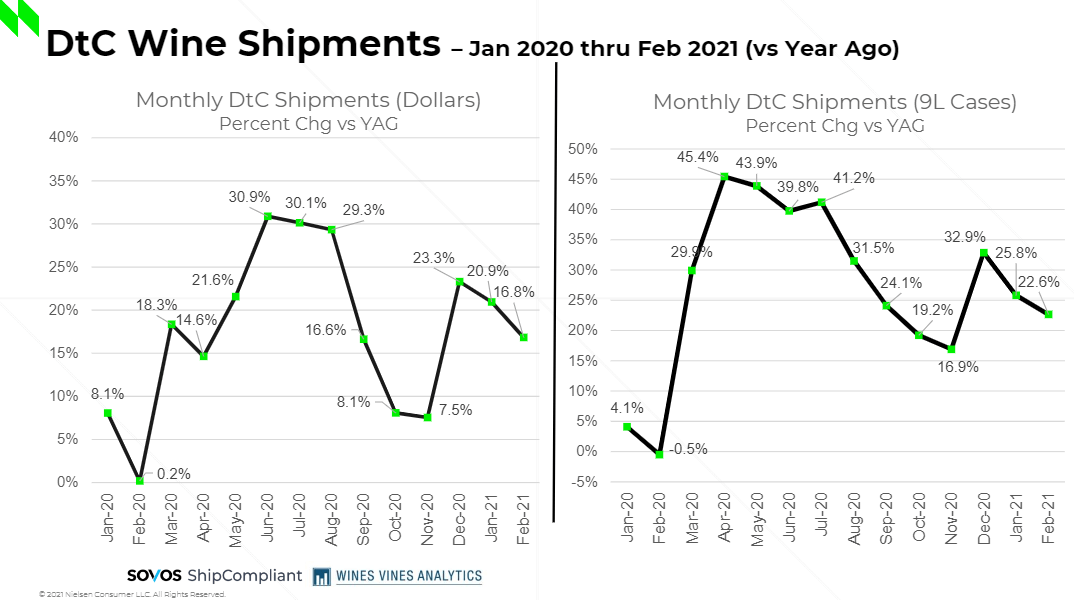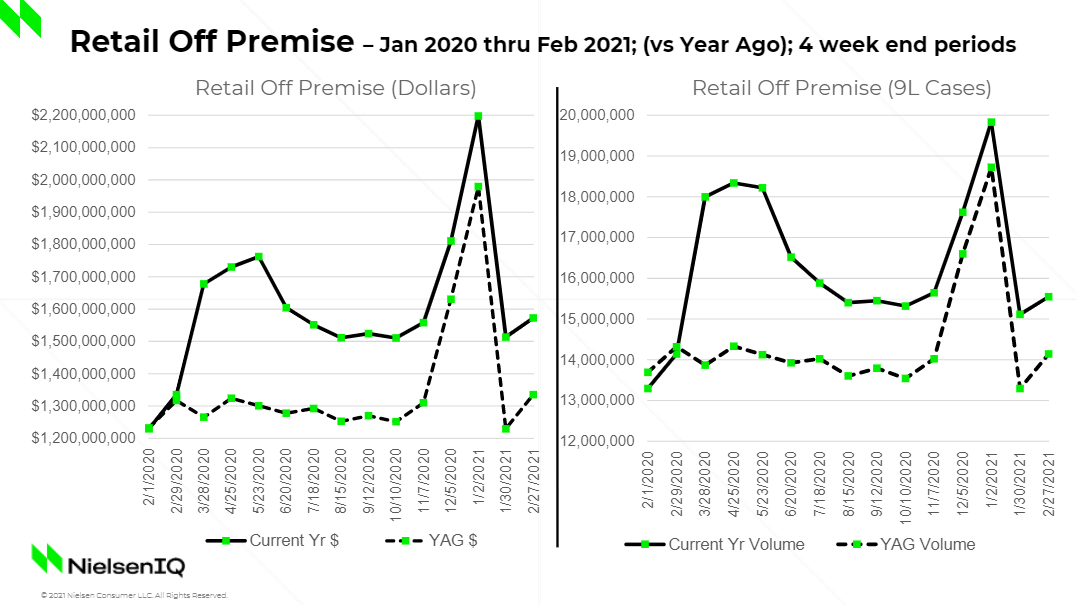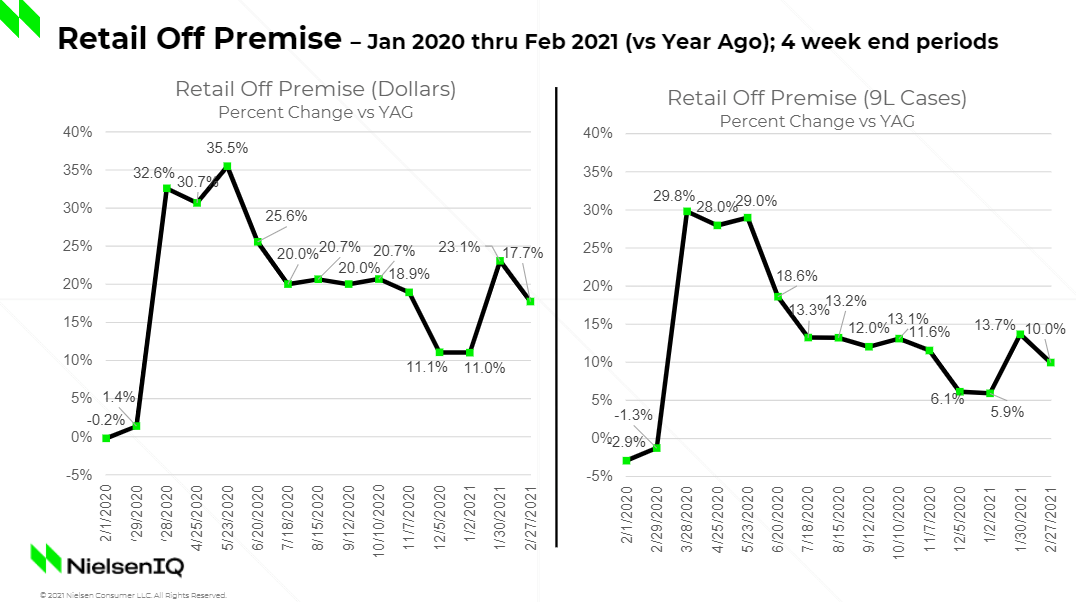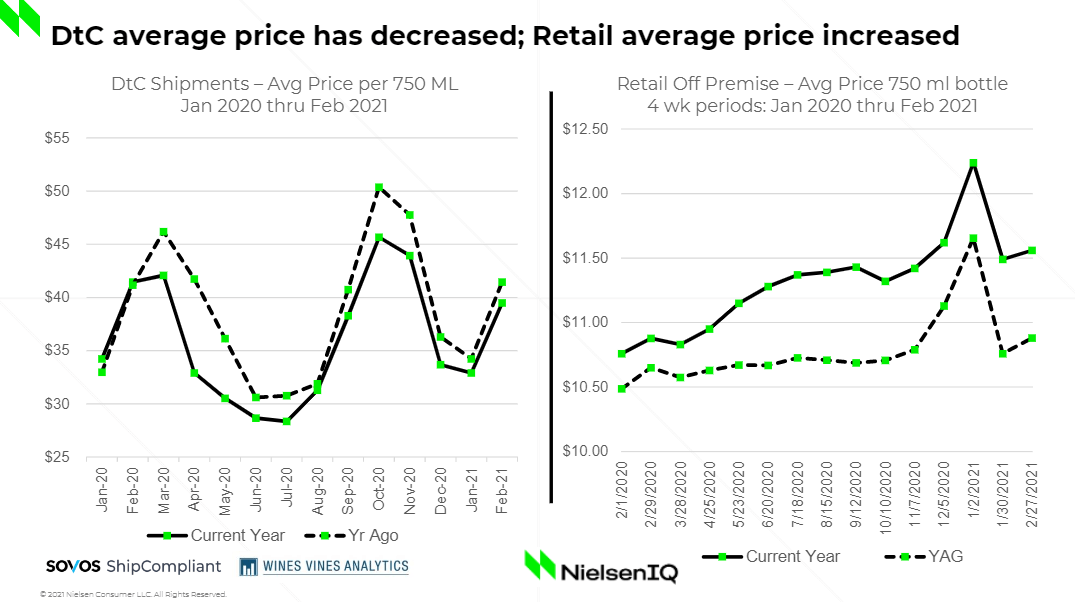 Interested in knowing more (e.g., by price tiers, varietals, origin, winery size, geography)? Contact Danny Brager at danny.brager@nielseniq.com.