B2B e-Invoicing to Become Mandatory in Italy
What the new requirement means for you:
Does your organization pay taxes in Italy?
If you receive or send invoices in Italy, your requirements have changed. Italy's 2018 Budget Bill now requires that you submit all electronic invoices through the governmental electronic invoicing platform: Sistema di Interscambio (SDI).
Italy's VAT collection problem is driving innovation as it moves to adopt a clearance model - a system which has been successful in reducing the VAT gap in Latin America.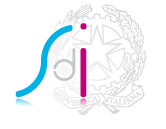 To talk to one of our eInvoicing experts, fill in your information.
How Sovos' eInvoicing solution for Italy helps you stay ahead
Not only does Sovos' eInvoicing solution manage Italy's mandates, it serves as a true one-stop-shop for all your tax obligations across the globe. No more having to mix and match solutions to cover all your bases.
10-Year History

Sovos has been operating in Italy for more than 10 years.

A Complete Solution

Our Italy eInvoicing platform covers billing, AP, eSign and eArchive, and VAT Reporting.

Embedded in 65+ OEMs

If you're using Ariba, Coupa or another payment solution, you just need to turn Sovos on.

Global Reach

We process more than 2.6 billion invoices annually in LATAM alone.
Penalty Safeguards: Penalties for inaccurate/undocumented invoices range anywhere from 90%-180% of the VAT inaccuracy. Sovos safeguards you from costly errors – our 24/7 regulatory analysis updates our solutions directly and you'll always be up-to-date.

Increased Accuracy & Consistency: By using both Sovos' Italian eInvoicing solution, and VAT reporting solution, you are able to increase the accuracy and consistency of your invoices by pulling data from one centralized database rather than many.

Fully Encrypted Data: Encrypt data in transit and within the solution for maximized security and flexibility.

Clear Invoice Visibility: Have clear visibility and control over invoices with the ability to monitor approved and rejected invoices across companies.

Integrate with Any ERP: Integrate Sovos' Italian eInvoicing solution with any ERP through a real-time connector, automatic file upload or manual import process.

Bulletproof Audit Protection: Reduce the time you spend with auditors with an audit trail of any action, an archive of invoice data, and 10 years of signatures and statuses at your fingertips.
Mandate Quick Facts
Go live Dates:

• 1st January, 2019: All businesses paying tax in Italy must submit invoices electronically to the SDI

Penalties:

• Failure to issue an invoice or issuing an invoice that does not meet the XML format will result in a penalty equal to 90%-180% of the associated VAT dollar amount

• Issuing a purchase invoice to a client without adhering to mandate requirements will result in a penalty equal to 100% of the associated VAT dollar amount