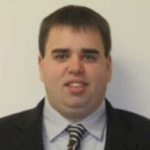 By Steve Claflin, CLA
It's incredible that it has now been five years since the landmark Wayfair decision. It seems like just yesterday we were reading the case, alerting clients and tracking the ever-developing state guidance. Unfortunately, many companies still are not familiar with their sales tax filing obligations caused by economic nexus, or they are familiar and have continued to defer action to start collection.  With five years now passed, these non-compliant businesses may have significant amounts of potential sales tax liabilities.
Common sales tax risk areas
Here are some of the top sales tax risk areas that businesses should be considering:
Economic nexus. Though it has been five years since Wayfair, some businesses are either (a) still not aware of economic nexus rules; or (b) have continued to delay compliance.
Physical nexus. Economic nexus is not the only concern here. Companies' physical nexus profile is constantly changing. This is especially true in the wake of COVID-19, where more and more companies have remote employees working in different states.
Software sales. Many software companies incorrectly believe that their sales are not taxable. While they do not sell traditional tangible personal property, a number of states now tax digital goods, electronically downloaded software and/or cloud-based software licenses.
Service providers. Similarly, a common misconception in sales tax is that services are not taxable. In addition to the states that tax most services (i.e., Hawaii, New Mexico, South Dakota, West Virginia), several other states impose sales tax on a variety of services. Most recently, Kentucky enacted legislation expanding its sales tax imposition to include services such as marketing, website design, parking and even cosmetic surgery.
International retailers. Foreign inbound retailers without a domestic presence are generally protected from income taxes pursuant to certain treaties. However, these same protections do not apply to sales tax. Therefore, many of these retailers have economic nexus in the United States, and therefore have sales tax collection obligations.
Will states find me?
The term "audit lottery" is commonly used in the industry, as it's impossible to accurately predict if a company will be subject to a state or local sales tax audit. In the wake of Wayfair, many businesses doubted whether states where they made remote sales into would catch them. While we continue to see more states audit remote sellers, these states are also using several other techniques to obtain compliance.
For example, we saw California subpoena Amazon for sellers' sales and property location information to determine nexus for those companies using its Fulfilment-by-Amazon model. Also, just after Wayfair, Wisconsin sent many companies notices that they may have sales tax filing obligations. It is clear that states were either purchasing or obtaining sales data to identify large retailers selling into their state.
Perhaps even more effective, some of these states are not simply allowing a remote seller to register and start prospectively filing. Jurisdictions such as Washington and Massachusetts, have begun to require a nexus questionnaire be filled out with a sales tax registration. Another approach by the city of Chicago is to require an affidavit attesting to the correct initial taxable period.
If I'm not audited by the state, do sales tax liabilities matter?
The short answer is "yes," but let's discuss some common reasons why:
Sales tax only becomes a liability if it is not collected. Therefore, if you can get into compliance and begin collecting sales tax, additional liability will not accrue.
If you are considering any type of sale or debt offering, prospective investors will perform tax due diligence on your business. These liabilities can often be easily identified, and these liabilities can drive down your price, require you to set aside a large escrow amount, or even cause an investor to walk away.
Pursuant to FAS 5 (ASC 450-20), if the liability is both probable and can be reasonability estimated, your company may have to disclose and/or accrue a reserve for the liability.
We've identified and calculated our sales tax exposure. Now what?
Consult your tax adviser. There are common ways to mitigate liability, such as Voluntary Disclosure Agreements. As the Wayfair decision gets older and older, any liability related to economic nexus continues to grow. Being proactive here is by far the best choice, as sales tax only becomes a liability of a seller if it isn't collected. By kicking the can of sales tax compliance down the road, businesses are at risk of accruing significant liabilities which will be costly to remediate in the future.
About Steve Claflin 
Steve is a manager in CLA's State and Local Tax (SALT) group, which works exclusively in the area of sales tax. Steve handles issues related to multistate research, planning, audit defense, performing reverse sales tax audits, due diligence and nexus analysis. Additionally, he is actively involved with the Streamlined Sales Tax Governing Board where he has been able to develop strong relationships with members of state departments of revenue throughout the country. Connect with Steve and CLA here.