Sales tax automation allows organizations to focus on growth without fear of noncompliance. When relying on manual processes or disjointed compliance systems, the likelihood of error increases and teams may spend more time correcting compliance mistakes than managing other financial tasks.
With the rise in omnichannel operations and experienced employees moving out of current roles, organizations need to employ automation where data from multiple business systems is consolidated and there is confidence in the tax being reported to respective departments of revenue. Automating tax determination, exemption certificate management and sales tax filing with integrated tools is the most efficient and simplistic way to accomplish streamlined compliance processes.
During this session, Sovos experts will help you:
Identify the bottleneck(s) in your existing workflows by defining best practices for managing tax determination, exemption certificate management and sales tax filings
Understand what questions to ask when exploring automation tools
Recognize how sales tax automation can re-energize finance teams to support business growth, reduce the costs associated with maintaining compliance and improve organizational efficiency
The Municipality of Skagway passed a resolution declaring the period of October 1, 2022, through March 31, 2023, as a sales tax holiday for local purchases. The sales tax holiday applies to all retail sales which physically occur within the local and is not applicable to remote sellers.
The resolution may be found here.
The City and Borough of Sitka Assembly has approved a resolution providing November 25th & November 26th, 2022. as sales tax free days. This holiday applies to all sales made within the City and Borough, except any sale of fuel, alcoholic beverages, tobacco products, marijuana, and any sale which is part of a continuing obligation of the buyer to pay the seller over time.
The assembly minutes detailing the sales tax free days may be found here.
We know that when it comes to shopping for software, sometimes you want to see a demo first and ask questions later.
In this demo, we'll take you through key areas of your filing process so you can decide whether it's worth having another conversation about how this solution would work for your team.
Join us live and get answers to common questions like:
Is there an automated way to pass data from my ERP into Sovos Filing?
What if I have unique data configuration needs?
How easy is it to set up new returns as my filing obligations change?
Does the product support unique forms and sub-schedules?
Can I manipulate individual transactions that are falling to each period's returns?
The recording will be sent to all registrants.
Many NetSuite users are unaware of capabilities within their ERP that could help reduce the risk and burden around organizational compliance.
Natively built on the NetSuite platform, SuiteTax simplifies your basic tax processes by integrating tax calculations within the same system you already use for sales, billing, payment processing and other core business transactions. The additional SuiteTax API layer allows you to connect multiple tax engines and define separate nexuses for each subsidiary, as well as connections for other compliance tools related to EU VAT reporting, 1099 compliance and sales tax filings.
In this event, you will hear from NetSuite's Director of SuiteTax and get a better understanding of how Sovos' Built for NetSuite tools seamlessly integrate with your NetSuite environment to ease the burden of global tax. In product-specific breakout rooms, you can also see the integrations in action.
Full Agenda:
10:30 a.m. – 11:15 a.m. EST: Opening Session
Kamlesh Rajyaguru, Director of SuiteTax, shares how the SuiteTax functionality enhances the NetSuite user experience
A Sovos client will share their experience with the Built for NetSuite 1099 reporting solution
11:15 a.m. – 11:45 a.m. EST: Product Line Breakouts
In these breakouts, you will see the Sovos tools at work within NetSuite and how to use that data for reporting to government agencies or in tandem with other Sovos solutions.
1099 Reporting Room
Sales Tax Room
EU VAT Reporting Room
11:40 a.m. – 12 p.m. EST: Open Q&A
New Jersey recently enacted P.L. 2022, c. 97 which excludes the installation of signs from the existing capital improvement sales tax exemption.
Sign installers must charge sales tax to their customers on the installation of all signs beginning October 1, 2022. However, the new law allows sign installers to purchase signs and materials for use in sign fabrication and installation exempt for resale.
The taxability of repair and maintenance services performed by sign installers has not changed; these services remain subject to tax.
Are you making sales into or within Puerto Rico? Would you like to expand into PR but are uncertain of the sales tax compliance hurdles you may face? (¡¿Habláis Español?!) If so, you'll want to understand the tax implications of your activities and be aware of the key sales tax issues and unique tax situation on the Island of Enchantment.
Puerto Rico's unique hybrid sales tax (or Impuesto Sobre Ventas y Uso (IVU)) structure contains elements of both value added tax (VAT) and traditional U.S. sales tax. Additionally, there are requirements and compliance systems in place that can be difficult to navigate, even for sales tax pros. The vast majority of information found on the Puerto Rico Revenue Department (Departamento de Hacienda) webpage is also in Spanish, which can make it feel daunting for non-Spanish speakers to understand how this hybrid sales tax works, what it applies to and how to complete processes like registration and filing returns.
Since Wayfair, Puerto Rico has also adopted economic nexus thresholds that you will need to monitor your sales against to ensure your company is compliant, even if you have no physical presence on the island. With collection requirements in place for both remote sellers and marketplace facilitators effective January 1, 2021, there's no time like the present to dig into Puerto Rico sales tax requirements so you are prepared to handle your obligations.
Where to start with Puerto Rico sales tax
A good place to begin is understanding the basics of Puerto Rico sales taxes and determining your liability. Here are a few areas to consider looking in to:
Understand Puerto Rico's unique sales tax structure including rates and rules, VAT-like components and how it differs from state sales tax as you may know it today.
Learn the nexus standards in Puerto Rico for both physical presence and economic nexus, including how it is being enforced, to understand you sales tax liability. This includes what nexus requirements look like for sales tax at the municipal (municipio) level vs. the commonwealth level.
Understand the registration process for sales tax so you are prepared to collect tax if you exceed Puerto Rico's economic nexus thresholds or establish physical presence.
Find out how to file electronic returns through the Unified Internal Revenue System (SURI), Puerto Rico's web platform for tax services.
If you discover your company has had nexus in Puerto Rico for some period of time, learn what actions (including corrective actions like voluntary disclosure agreements) to take so you can come into compliance.
Discover best practices for companies doing business in Puerto Rico and when a local certified advisor is critical to help provide guidance for sales tax issues like a notification of error.
Consider the potential benefits of utilizing a sales tax software provider to simplify compliance in Puerto Rico.
Whether you're in the tax, general accounting, accounts payable, sales, tax technology, or purchasing and credit areas, it's important to understand sales tax details in Puerto Rico. Employees who work in companies or with clients that are (or may be) tasked with managing Puerto Rico sales tax as part of their responsibilities should all gain experience and exposure to Puerto Rico sales tax.
Working with the right sales tax partner can help clarify Puerto Rico sales tax essentials like rates and rules, nexus standards, and the compliance process for filing returns. They can also help you understand what Puerto Rico considers to be nexus-creating activities, ensuring you know what to do if you have obligations but are not yet compliant.
The Ketchikan City Council recently approved ordinance No. 22-1949. The ordinance establishes a seasonal tax rate of 5.5%, from April 1 through September 30, on all retail sales, services, and rents subject to sales tax. Additionally, it lowers the tax rate to 3% for the period of October 1 through March 31. The rate changes are effective April 1, 2023.
The City Council memorandum detailing the discussion of the ordinance may be found here.
The State of Colorado recently approved HB 1055. This bill exempts "period products", diapers and incontinence products from sales and use tax effective January 1, 2023. For the purposes of the new exemption, "incontinence products and diapers" means absorbent cloth or disposable products worn by humans and "period products" means consumer products used to manage menstruation.
HB 1055 also provides that local statutory taxing jurisdictions may adopt the exemptions by express inclusion in their sales and use tax ordinances.
The final text may be found here.
Community Summit North America is the largest independent gathering of the Microsoft business applications ecosystem of users, partners and ISVs on the planet. This year's conference takes place at the Gaylord Palms resort in Orlando, FL.
Stop by to meet with the Sovos team at booth 1833.
Texas Tax Rule 3.334 modified to the definition of "place of business" as it applies to local sales and use tax sourcing. It would have required that sales personnel be present at a location for it to be considered a "place of business" for sales tax purposes. If the location only housed a computer server, IP address, domain name, website or software application it would not qualify. See Sales and Use Tax. This change, if allowed to take effect, would represent a novel and complex requirement for Texas businesses.
In September 2021, litigation filed by the City of Round Rock against the Texas Comptroller, resulted in a temporary hold (injunction) being placed on the regulation. See City of Round Rock, Texas v. Hegar (Cause No. D-1-GN-21-3203).
Recently, in Coppell v. Hegar and Round Rock v. Hegar, a Texas District Court held that Texas failed to follow its own requirements in enacting its new rule. In short, unless the rule is re-amended or re-adopted (using proper procedures) by Texas, this change will not take effect.
Virginia recently passed House Bill 90 which will exempt food purchased for human consumption and essential personal hygiene products beginning January 1, 2023.
Food purchased for human consumption does not include alcohol, seeds and plants which produce food, or food sold by any retail establishment where the gross receipts derived from the sale of prepared food constitutes more than 80% of the total gross receipts of that establishment.
Essential personal hygiene products include nondurable incontinence products such as diapers, disposable undergarments, pads, and bed sheets as well as feminine hygiene products such as menstrual cups, pads, pantyliners, sanitary napkins, tampons, and other products used to absorb or contain menstrual flow.
Nebraska recently updated its State Taxability Matrix with the Streamlined Sales Tax Governing Board to include a broader range of items which are considered exempt "home medical supplies." Home medical supplies are defined as "supplies primarily and customarily used to serve a medical purpose which are appropriate for use in the home and are generally not useful to a person in the absence of illness or injury".
To see the list of items added to the "home medical supplies" category, please see here.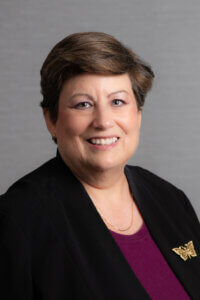 By Diane Yetter, President and Founder of Sales Tax Institute
When it comes to building a strategy to manage sales tax, every company will have its own set of obligations, complications and concerns. What is consistent among nimble sales tax strategies (those that improve efficiency and adaptability while reducing risk) are the components you need to think about. Each company must address critical sales tax issues specific to its business operations and industry like nexus and taxability, build a cross-functional team with internal and external partners and ultimately create a strategy that adapts to changes in the business and in the law.
A reactive approach to managing sales tax will stress you out unnecessarily. You need a strategy that helps you be proactive in the face of the ever-changing sales tax landscape and supports the overall success of the business.
Understanding the sales tax challenge
Changes to sales tax rules and requirements can occur with little or no notice. You need to know how sales tax laws apply to your company's operations so you can stay compliant and be well-positioned to react to changes.
Knowing where you have nexus in the post-Wayfair environment, determining the taxability of your products and services in the jurisdictions where you have nexus, setting up processes to manage regular tax filing and understanding audit triggers and best practices are the foundation of your sales tax strategy.
Assembling the sales tax dream team
You need to have the right team made of up of the right players to align your sales tax strategy across your entire business. It is up to company sales tax specialists to build sales tax awareness cross-functionally throughout the company as leadership simply may not understand sales tax nuances and the risks of noncompliance to make this happen.
What departments should you look to gather your allies in sales tax? The information technology, legal, sales, marketing, billing and accounts receivable departments are perfect places to start as they are all impacted by sales tax in some way. You need to have contacts in those departments to fine-tune things like contract and invoice language, approaches to customer relations and marketing language that can impact your sales tax obligations.
Your IT department will play an integral role in your sales tax strategy. IT has the expertise in company systems and capabilities that you need to integrate efficient sales tax software solutions, like Sovos, into your billing or procurement systems.
For many companies, a nimble strategy also requires trusted external partners. Your company may not have the internal capacity required to manage every single component of sales tax compliance. A trusted sales tax advisor and/or technology provider can step in and support some of the activities.
Thoroughly vet any external sales tax advisor you want to join your team. They should have true sales tax expertise (not just a sideline to income tax), be able to shepherd you through challenges and bring potential roadblocks and issues to your attention before they happen. Your chosen technology provider should allow for seamless integration with your existing technology and meet your specific business needs based on your industry, your sales footprint, the complexity of your tax determination and your desire to outsource or keep in-house certain sales tax processes.
Building and supporting an adaptable strategy
Once you have a handle on your sales tax requirements and have a team in place, you can flesh out your nimble strategy to be responsive to changes, whether they are opportunities for growth within your business or are required by the tax authorities.
Business growth means that your nexus footprint will never be static. You should conduct periodic nexus reviews, whether internally or with a trusted external advisor, as part of your nimble strategy. Growth through activities like geographic expansion, increased sales volume, selling on new channels and mergers and acquisitions will all impact where you have nexus. You must also be aware of the locations of people and property that support these activities, including remote employees, traveling employees, inventory and new physical facilities for nexus purposes.
Cross-department communication needs to be strong so that the sales tax department is aware of new initiatives and can swiftly adjust for sales tax. There is often little to no time between when a company creates nexus and when compliance obligations begin. The sales tax team must complete taxability research for new products or services, review marketing, invoice and contract language that surrounds anything new, as well as perform accurate setup in company software systems.
Foundational processes built into your sales tax strategy should also be evaluated and updated periodically in light of new activities. For example, if your company expands into a new state, how does that affect your tax filing requirements? If a new product will be sold predominately for resale, how will that impact your exemption certificate management processes?
Sales tax: a key component of company success
The sheer ability of your business to succeed and grow is more contingent on sales tax than you may think. The average sales tax rate is around 9%—meaning if you ignore your company's sales tax obligations, you are potentially at risk of losing 9% of your gross revenue on any sales you didn't collect tax on as required. That is certainly nothing to sneeze at!
A thoughtfully implemented and nimble sales tax strategy protects your company from financial and audit risk, preserves your company's strong reputation in the market and ensures company longevity. Time invested in understanding your company's sales tax requirements, building a savvy team of internal and external partners and shaping processes and systems that respond to change is incredibly well spent.
While complicated and ever-changing, sales tax should never be a barrier to your business growth. The Sales Tax Institute offers a variety of expert-led courses for all experience levels and hundreds of free online resources to help you get the sales tax knowledge you need to develop an effective strategy. Sovos can help you take the complexity out of complying with your obligations and be your technology partner as your business evolves.
—
Diane L. Yetter is the "Sales Tax Nerd®" as well as a strategist, advisor, speaker, and author in the field of sales and use tax. She is president of YETTER Tax, a sales tax consulting and tax technology firm. She is also the founder of The Sales Tax Institute, which offers live and online courses to educate business professionals about sales and use tax.
Effective October 1, 2022, Denver, Colorado ordinance 22-0577 provides an exemption for incontinence products and diapers from sales and use tax. The ordinance defines, "incontinence products and diapers" to mean an adsorbent cloth or disposable product worn by humans.
Further legislative details may be found here.
On August 5, 2022, Indiana Governor Holcomb signed Senate Bill 2 providing upon passage an exemption for children's diapers from the state's gross receipts tax. "Children's Diapers" is defined as disposable or reusable diapers marketed to be worn by children.
Further information concerning the bill can be found here.
The past year saw significant evolution in the sales tax landscape. The size and scope of sales tax in the U.S. has become overwhelming, with 22,688 different political subdivisions (states, counties and cities). It can be difficult and time consuming to keep up with specific rules and rates throughout these subdivisions in real time. Sovos experts published The Continuing Evolution of Sales Tax: 2022 Annual Report to help summarize the latest regulatory updates and offer an analysis on the changing dynamics of sales tax management.
Diane Yetter of the Sales Tax Institute will join Sovos experts Chuck Maniace and Tara Segee for a breakdown of the annual report and provide their insights into the sales tax landscape in 2022. Join us to learn more on:
In this modern-day world of balancing staffing limitations, strategic growth initiatives and complex compliance requirements, receiving a sales tax notice assessment may be a more common occurrence than financial leaders would prefer.
Understanding why you've received a sales tax notice may not always be clear but resolving them as they occur is critical for minimizing the risk of being targeted for an audit. Additionally, taking proactive steps to address the root cause of these errors will reduce the amount of time spent dealing with government agencies and amending past filings.
In this webinar, Sovos and Bennett Thrasher experts will walk you through:
Common types of sales tax notices and why they arise
Suggested steps for understanding and resolving the notice you have received
Best practices for preventing unfavorable notice assessments and penalties
Sign up here to join live or to receive the on-demand recording.