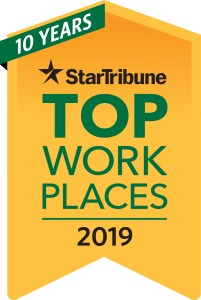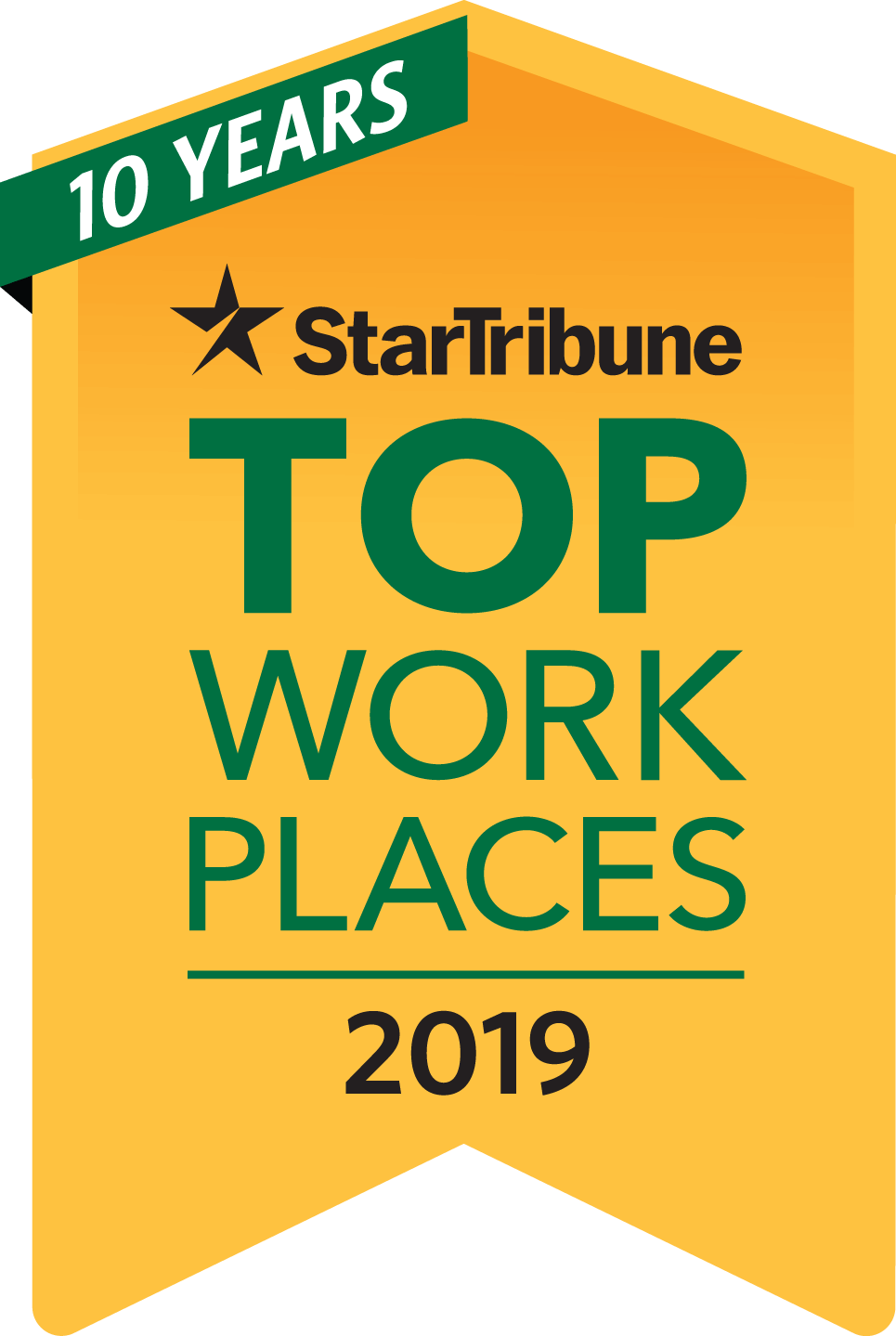 Earlier this week, the Star Tribune (Minneapolis, MN) released its annual list of Top Workplaces. The newspaper compiles this list based on employee satisfaction scores for companies across Minnesota. Sovos has once again been named to this list as a national standard setter of leading workplaces because of the actions we take to put employees first and live out our core purpose: enabling people to live a better way of life. In this case, "people" specifically means our talented, dedicated workforce. See the full list of the Star Tribune's Top Workplaces of 2019.
Taking Action to Put Employees First
According to the Star Tribune, "the companies that make the Top Workplaces list year after year …offer programs or engage with employees in ways that satisfy their needs." At Sovos, we could not agree more. This is why we ensure all 13 of our workplaces across 10 countries and three continents offer opportunities for personal and professional growth that few other employers do. For example, in the last year our inter-departmental rotation program and mentorship program have helped 30 percent of our employees experience career growth in the form of promotions, career changes and lateral moves.
Additionally, in the last 12 months we made a company-wide shift to flexible time off. According to the Society for Human Resource Management, this is something only 2 percent of U.S. companies do. Though it's not the most traditional structure, there have been numerous benefits for our employees following the change.
As Sovos Chief Talent Officer Colleen Schlagel explained in the Boston Business Journal last year, "Traditional policies sometimes discouraged time off, with employees storing hours and sacrificing downtime." In many cases, the traditional approach to paid time off leads to sick employees showing up for work rather than taking the time they need to recover. On the other hand, flexible time off empowers employees to take the time that is owed to them, and gives them the freedom to make their lives better. This makes Sovos a better place to work.
Careers at Sovos
Ready to join a top workplace? We're looking for great candidates to fill roles in IT, sales, product development and more in our Minneapolis office, as well as our sites in Boston, Boulder, Atlanta, Chile, Brazil, Argentina, London, Stockholm and Amsterdam. Learn more about these roles and find out if a career at Sovos is right for you.