ShipCompliant is gearing up for our annual fall event, the Beverage Alcohol Community Symposium (formerly known as the Wholesale Gathering). We have a stellar line-up of speakers who will share their knowledge, best practices, and tips and tricks to help you navigate the challenges and regulations you face when bringing new products to market. Before we gather our Beverage Alcohol Community together live in New York next month, we want to provide an introduction to our speakers and the topics they'll cover, so you know just what to expect at BACS 2015.

John Beaudette is currently President and CEO of MHW Ltd., and has been active in the beverage alcohol industry for over 30 years. He will review the direction of the beverage alcohol industry, exploring trends in volumes, categories, and brands. Since 1995, Mr. Beaudette has held his role as President and CEO of MHW Ltd., a national beverage alcohol import, distribution, and service company located in Manhasset, New York. MHW provides U.S. import and distribution services to wineries, breweries, and distilleries throughout the world. From 1985 to 1994, Mr. Beaudette worked with PepsiCo Inc. and its affiliate company Monsieur Henri Wines in the distribution of Stolichnaya™ Vodka and other wine and spirit brands. During this period, Mr. Beaudette held positions such as Director of Planning for PepsiCo Wines & Spirits Intl. and V.P. of Finance & CFO of Monsieur Henri Wines Ltd. Prior to joining PepsiCo, Mr. Beaudette was Manager of Accounting for Somerset Importers Ltd., U.S. importers of Tanqueray™ and Johnnie Walker™ and other spirit brands. He currently sits on the Board of Directors of The National Association of Beverage Importers Inc. (NABI) in Washington, D .C. and serves as Board of Directors and Chairman Emeritus. Mr. Beaudette is a frequent speaker and lecturer at beverage alcohol events around the world and is one of the organizers of the annual U.S. Drinks Conference and U.S. Beverage Alcohol Forum. He holds a B.S. degree in Accounting from Villanova University and passed the Certified Public Accountant exam in New York.
Nicholas Bergman is a Partner at Buchman Law Firm, LLP, residing in the Firm's New York City office. He will examine the most pressing and relevant trade practice questions, provide tricks for sorting through the myriad of state liquor laws, and break down some of the most confusing state liquor regulations. Mr. Bergman will also cover hot topics in New York and other jurisdictions around the country, like stadium sponsorships and brand experiences. He has practiced in the field of beverage alcohol control law for over 17 years. He received his J.D. from Case Western Reserve University School of Law in Cleveland, Ohio in 1997 and his B.A. from and Kenyon College in Gambier, Ohio in 1992. He is admitted to the California, New Jersey, and New York State bars. Nicholas holds a post graduate degree in Wine Marketing, Finance, and Accounting from the Office International du Vin (OIV) in Paris, France. Mr. Bergman's current practice focus is to assist U.S. and international clients in the areas of import and distribution, manufacturing, labeling and product formulation, state and federal licensing, trade practices, and franchise protection.
Bill Earle is President of the National Association of Beverage Importers, where he advocates for suppliers importing alcohol in the U.S. from around the world. He will discuss strategies to reduce barriers for selling products in the U.S. He retired from a 33-year career with the Bureau of Alcohol, Tobacco, and Firearms in July 2004. Mr. Earle left ATF after serving seven years as Assistant Director and Chief Financial Officer. As CFO, he managed the funding, design and construction of ATF's new cutting edge headquarters building in Washington, DC. In July 2008 the ATF Director and U.S. Attorney General Michael Mukasey presented Mr. Earle with ATF's Lifetime Achievement Award. Prior to joining NABI, Mr. Earle served as the Chairman of the Code Compliance Review Board, a third party review process established by the Beer Institute. Mr. Earle was responsible for national beverage alcohol regulatory and tax policy for a significant portion of his time as an executive at ATF. He is currently serving on the U.S. Customs Commercial Operations advisory board as the only trade official representing the U.S.-based beverage alcohol import industry. He is a graduate of Rutgers University and attended Brooklyn Law School. He earned his MBA at Southern Illinois University with a specialty in finance. NABI selected him as president in January 2007.
Susan Evans is Executive Liaison for Industry and State Matters with the Alcohol and Tobacco Tax and Trade Bureau (TTB) and works to inform industry members about changes at the Bureau. She will focus on the efforts the TTB has made to streamline the permit, formula, and label approval process. Ms. Evans began her Federal career with the Bureau of Alcohol, Tobacco & Firearms (ATF) in 1988 as a field inspector. She came to Bureau Headquarters in Washington, D.C. in 1999 as head of the alcohol labeling division. As division chief, Ms. Evans was instrumental in the development of COLAs Online, the Bureau's first e-filing system. In January 2003, when the TTB and ATF were divided, she became the first Assistant Administrator for Headquarters Operations. In July 2005 Ms. Evans was appointed to the newly-created position of TTB Executive Liaison for Industry and State Matters. In that position she concentrates on enhancing communication, education and customer service.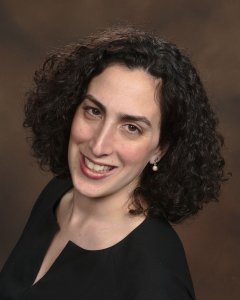 Jacqueline Flug is the General Counsel at the New York State Liquor Authority, one of the most influential state organizations within the beverage alcohol industry. She will share information on registration and price posting requirements, upcoming changes, and ongoing plans to improve regulatory planning in New York. In 2012, Governor Andrew Cuomo appointed Ms. Flug to her current position of General Counsel for the New York State Liquor Authority. In that capacity Ms. Flug oversees all regulatory matters concerning the manufacturing, distribution, and sales of alcoholic beverages in the nation's largest market. In her tenure, Ms. Flug's office has received national attention for groundbreaking prosecutions and record setting penalties up to $750,000. Prior to this appointment Ms. Flug worked in the Office of the Mayor overseeing an indigent criminal defense program and she began her legal career in the Bronx County District Attorney's Office prosecuting violent felonies including homicides. Ms. Flug also serves as President-Elect of the Women's Bar Association of the State of New York, the second largest bar association in the state and the only bar association committed to the advancement of women in the law and society. She is Vice President of the Judges and Lawyer's Breast Cancer Alert and sits on screening committees for both the Appellate Division, First Department, and Appellate Division, Second Department.
Bart Watson is the Chief Economist at the Brewers Association (BA), where he manages the BA's statistical resources, including production surveys, economic analysis, and market research. At BACS, he will outline general beverage alcohol industry trends and how these trends affect the beer segment, then delve into the craft beer market, and finally look at challenges and opportunities for beer. Prior to his current position with the BA, he was a Lecturer at the University of California Berkeley, a Visiting Assistant Professor at the University of Iowa, and an Associate at The Barthwell Group, a management consulting firm. Dr. Watson's academic research focused primarily on the political and economic effects of increasing market consolidation in distribution channels. He holds a Ph.D. from the University of California Berkeley.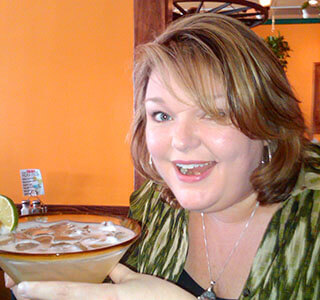 Deborah C. Ringo is Senior Regulatory Manager based in Diageo North America's Washington, D.C. office. With more than two decades of progressive regulatory experience in the highly regulated alcohol beverage industry, Deb provides valuable in-depth industry knowledge and expertise. Her experience has focused on matters relating to new product development, labelling, formulation, flavor approvals, 5010 tax credits, packaging, allergen and nutritional labeling, brand registration, FDA bioterrorism registration and state and federal trade practice rules. She also has experience in distillery, winery and brewery operations, importing and licensing and reporting regulations.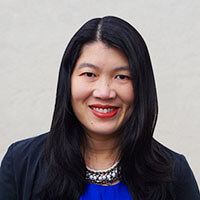 Alice T. Chung is the Regulatory Compliance Manager of Campari America. She has managed the fast-growing and increasingly complicated regulatory needs of Campari America. During her tenure, the company has opened a new distillery, added bottling operations, and grew from about 25 brands to 50 brands+ now in 2015. Her responsibilities include managing compliance matters such as labeling and formulation, DSP operations, FDA facility registration, product exportation, liquor licensing, and product registration for the U.S. and Canada, as well as providing advice and education on these matters to the company. She also supports the General Counsel on corporate governance, risk management, and mergers and acquisitions.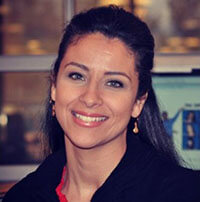 Sara Barraza has been part of the Deutsch Family for 11 years. In her role as Compliance Quality Assurance Specialist, Sara strives to tackle the complexities of State and Federal regulations around wine, spirits and beer. Sara often challenges the status quo by providing continuous feedback to industry agencies and, at times, "showing up at the door" of TTB to be heard. Sara prides herself on being a big, HUGE compliance geek, and gets excited over automation; like new State Boards embracing PRO, or the Optical Keyword Recognition feature of LabelVision.
The 2015 BACS is Sold Out! Thank you everyone, we can't wait to see you in New York!